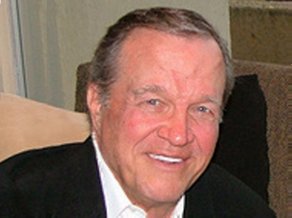 TJ Bishop – Biography
Starting at an early age, the two things that TJ Bishop loved the most in life were art and nature. He could only imagine what it would be like to have the opportunity to create visions of nature as he saw them…it was an ultimate dream. With the beginning of his formal education and throughout his professional career, all of his endeavors, in one manner, or another, have been directed toward that dream.
After graduating from Cooper School of Art and Cleveland Institute of Art in 1963, he was employed by American Greetings Cards, Inc. During his 17 year employment, he developed his talent and grew as an artist. The position not only allowed him to hone his skills but, it gave him the opportunity to work beside a number of great artists, several of which were members of the National Academy of Design as well as the American Watercolor Society. It was a time of inspiration and growth.
Even as his place in the corporate world became more involved, the early ambition to be an artist never vanished. Over the years he continued his wildlife art, painting whenever possible, which ultimately lead to the production of two wildlife calendars that were distributed by American Greetings. As a result of this national exposure, he was asked to provide artwork for the 1976 National Audubon Benefit Auction at the Plaza Hotel in New York City. The artwork at the auction was, "by invitation only" solicited through the National Audubon Society; it was a list of the "Who's Who" of U.S. wildlife art. His painting of a Prairie Falcon was purchased by the well-known author George Plimpton. During the same period, he was also honored by having permanent exhibits of his art placed in the Cleveland Museum of National History.
In 1978, he decided to lessen his corporate involvement and find a position where he could work in a creative atmosphere, but more importantly concentrate on his painting, ultimately, he moved to Rhode Island and eventually started his own small promotional business. Continuing to progress in his art, he was voted into the internationally known Salmagundi Club of New York. He was the Water Color Award Winner for the First International Mystic Marine show in Mystic, Connecticut that hosted entries from 86 countries. He was also honored by being asked to join the "People of the Century", an ongoing collection of signatures, writings and creative work of noteworthy political, creative and social leaders. Others included in the collection are Pablo Picasso's, Salvador Dali, President John F. Kennedy, Winston Churchill, President Jimmy Carter, King Carlos of Spain, Pope John Paul II, to name a few.
Although over the years his style has changed somewhat, but his preparation is still the same. Before he begins work on a painting, he exhaustedly researches the subject and different possibilities, making certain that everything included in his piece is exact to the minutest detail. He generally uses only his own photo reference, images gained from hours of trekking through the mountains of Colorado or the deserts of Arizona. Although he will paint in any medium his works are generally accomplished in watercolor, the most difficult and unforgiving of mediums. It requires years of experience in order to have this level of expertise in successfully managing the pigments. "You have to know exactly what you're doing, to make a mistake in painting, or the drafting that goes under the painting, is fatal because a mistake in watercolor is irreparable."
Today his paintings are found in the art collections of Beatrice Foods, Jolly Rancher Candies, Action Performance Companies, and National Audubon Society along with numerous private collectors.